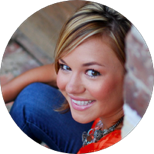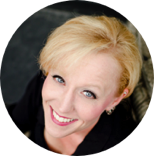 Miss Stacy
Ballet Instructor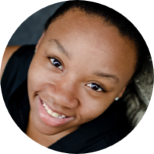 Miss Lexi
Hip hop and Tap instructor,
sdx choreographer, class assistant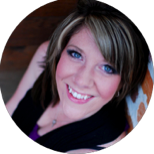 Miss Courtney
Owner, Artistic Director, SDX Director, Dance Instructor
Courtney began dancing in Fayetteville, NC at the age of 3, in a ballet and tap combination class. As she grew, she was asked to participate in a local production of The Nutcracker, which she performed in several times. At age 10, she began to take Jazz and Lyrical; two years later she auditioned for the competition team at her studio and her passion truly began to grow. She competed in various competitions including, Star Power, Star Quest and Showstoppers. She won many awards with her team and performed at several local festivals, including the Fayetteville Dogwood Festival. During her sophomore year of high school, she was selected to take the Dance Honors course, which she did for her remaining three years. She also was a member of the Pine Forest High School and Fayetteville Force Dance Teams. While in high school she was given the opportunity to teach her own classes and has never looked back.
In 2001, she made the bold decision while finishing her final year of high school to become a studio owner and dedicate her life to the education of dance. As the owner of the World of Dance, she is not only one of its instructors and the Artistic Director, she is also the Director of the competition team, Southern Dance X'treme (SDX), which has not only won awards for the studio, but has won her numerous, Outstanding Choreography, Creative Costume and other Special Judges Awards at DMI (Dancemakers Inc.), Hollywood Vibe, Legacy, Headliners and Encore dance competitions.
Courtney has continued her dance education by attending dance conventions at DMI and Hollywood Vibe, as well as dance intensive workshops including, The Pulse Teacher Workshop in NYC and Shock the Intensive in Washington DC; taking classes from renowned choreographers such as Brian Friedman, Mia Michaels, Wade Robertson, and Cris Judd, just to name a few. She also has traveled to New York City to take classes at the Broadway Dance Center from Sheila Barker, Frank Hatchett and many others. She has most recentlyreceived a Dance Masters of America Teachers Training School Certificate of Achievement and earning an Associate for completing Grade I-IV curriculum and successfully passing 3 Core Subject examinations.
In her spare time, Courtney loves to spend time with her husband, PJ and their two children, son, Paxton and daughter, Stella. Courtney prides herself on being a Fayetteville native and feels blessed to be a part of her community by instilling the love and passion for dance that she has into the children of the World of Dance.
Stacy's studies in ballet began over thirty-five years ago with Ann V. Clark. During the early 80's, Stacy added tap, jazz, and modern to her repertoire of classes and in the mid 80's, she auditioned and began performing with the apprentice company of The Dance Theatre of Fayetteville (TDTF). Within the next two years she began to concentrate her focus on ballet. As TDTF began to expand as a local touring company, she was able to study with and audition for other traveling companies such as, Impulse Dance, The Wilmington Civic Ballet¸ the Dance Theatre of Wilmington and Orlando Ballet Company (OBC).
Shortly after performing with Impulse Dance during their last season of 1987, she began taking a more serious approach to classical ballet and continued her studies with Adriano and Gaetano Welch. In the spring of 1988, she auditioned for North Carolina School of the Arts (NCSA) for ballet and OBC. She danced briefly with Royal School of Dance and OBC. Her stay in Orlando was cut short when she found out she was accepted to NCSA, which is where she would begin her sophomore year of high school and her studies in ballet would become much more stringent.
While at NCSA, she would study under the likes of Gina Vidal, Duncan Noble, Frank Smith, Fanchon Cordell and Melissa Hayden. Within the next year, she returned to Fayetteville and joined the competitive dance team at Ann Clark School of Dance as the only ballet competitor on the team. During that year, she took first place in all regional competitions and went on to two national competitions, where she took third and first place in the overall categories. At the end of her junior year of high school, she auditioned for NCSA and not only was accepted but offered a scholarship as well. During her senior year of high school, Stacy began to focus on her long-term goals and researching universities that would best suit her needs for her future.
Knowing that dance was an integral part of her life, Stacy realized that she had a deep love for teaching children and not only did East Carolina University (ECU) have an awesome dance school, but an equally stellar School of Education. After graduating from ECU and studying mainly ballet under Joseph Carow and jazz under Alan Arnett, she returned to Fayetteville in 1995, to begin her career as a school and dance teacher. She has been teaching private studios and public schools ever since.
"Lexi" began dancing at the World of Dance when she was 6 years old. The following year, she was a part of the pre-competition team and quickly moved up to the competition team by the age of 8 and competing for the next 10 years. During her competition career at World of Dance, she competed in all styles of dance, such as ballet, tap, jazz, lyrical, musical theatre and hip-hop. While competing, she was able to attend numerous dance conventions, such as Shock the Intensive and DMI, taking classes from choreographers such as Shane Sparks, NappyTabs and many others.
Over the years, Lexi also was awarded numerous dance scholarships, including the Darrel Retter Scholarship, which entitled her to a week of training at his studio in Huntington Beach, California. At age 15, Lexi received a scholarship sending her to New York City to train with numerous dance groups and choreographers, such as The Alvin Ailey American Dance Theatre, The Radio City Rockettes and the cast of Billy Elliot, along with taking classes as Steps on Broadway and the Broadway Dance Center.  She also was able to learn the original choreography from the most infamous scene, "Cell Block Tango" from an original cast member of the musical, Chicago.
In 2009, Lexi joined the teaching staff at the World of Dance and since then has taught our Hip Hop classes, as well as assist with other classes and choreograph for the studio's competition team, Southern Dance X'treme (SDX). Lexi's choreography skills have been recognized and have opened up new opportunities for her. Most recently, she was invited to teach in Martinsburg, West Virginia, and had the pleasure of working with the local dance team, Velocity.   

Brittany (McManus) Moore is a native of Fayetteville, NC and began dancing at the age of 5 at a local dance studio. She danced under the direction of Stacy Plotts for 7 years focusing on her Ballet and Pointe technique. While working with Stacy, she also took classes in Jazz, Tap and Lyrical.
From 2005-2007, Brittany was a Senior Company Member of The Dance Theatre of Fayetteville, dancing in productions of Swan Lake and the Nutcracker. She Performed in roles such as Grand Pas De Deux and Sugar Plum Fairy, as well as being a member of all corps dances.
Brittany began assisting Ms. Courtney in 2003 and the following year joined the World of Dance studio as a student and competition team member. She danced on the Senior Competition Team until 2007, when she graduated from Pine Forest Senior High School.
She has continued her dance education by attending conventions and workshops such as, Shock The Intensive and DanceMakers Inc.; dancing with professionals such as, Tabitha and Napoleon D'Umo, Dejan Tubic, Kyle Robinson, Kathryn McCormick, Seth Zibalese, Brooke Paulsen-Zelus, Zack Venegas, Tommy Alexander and many more!
Brittany has been dancing for over 20 years and continues to enjoy sharing her love of dance with all of the students at World of Dance.